Hi, friends. We're forgoing our regular recommendation format. What follows, instead, is a list of actions for supporting the continued resistance of Palestinians against the colonial body of Israel. This list is not original nor comprehensive, but it is what I have learned from Palestinians currently living under occupation, from organizers in the US, from family. Palestinians have been experiencing genocide for 73 years. In the past two weeks, the global conversation has shifted towards that recognition. Do not stand for Zionist rhetoric that seeks to dehumanize Palestinians or delegitimize our resistance. Do not stand for distractions that de-center the fight for a liberated Palestine.
We recommend
I am Palestinian. I am American born. I am lucky to be here. When I told my father what was happening in Sheikh Jarrah, he said, "that could have been us." We wonder when our ancestral home will be razed in the name of "archeology," of "history." Noura Erakat tweeted this:
---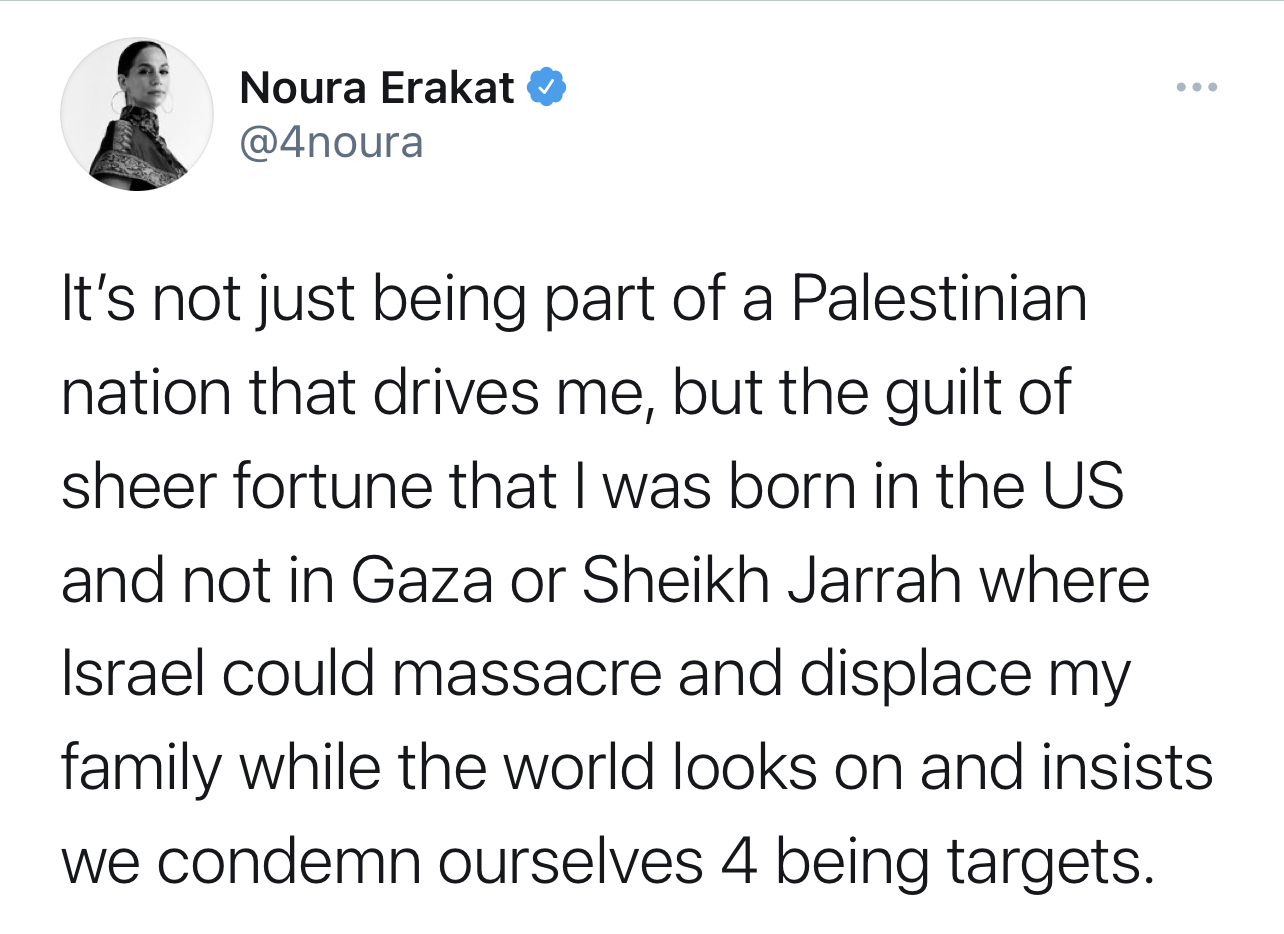 ---
And so here I am: overcome by grief and guilt. But still, I cannot help but feel hope. I know the ones I love are resisting the colonial body that seeks to destroy them. International solidarity is imperative to that resistance. I hope you will join me.
❤️
– Summer